The easy way to create your WordPress website. For free.
With its simple tools, the Twentig plugin helps you create your own professional website. Easily customize the default WordPress theme or any block themes and build stunning pages — no coding or design skills needed.
Customize the most popular WordPress themes. Your way.
Twentig offers advanced features that let you customize Twenty Twenty-Three, Twenty Twenty-Two, and all block themes any way you like.

Change your look and feel
Easily edit the look and feel of your site in a few clicks. Customize it with Google Fonts and additional style options. You've got everything you need to make your website your own.
Customize your layout
Quickly change the layout of your header, footer, blog, and pages. From sticky header to post grid to sidebar, Twentig provides endless ways to enhance your site.
Control your page template
Our custom page templates allow you to control the look of your entire page. Now you can easily remove the page title, header, footer, or set a transparent header — enabling total design freedom.

"Twentig is a plugin that essentially gives superpowers to the default WordPress theme."

Justin Tadlock, WP Tavern
Build stunning pages. Easily.
Twentig brings hundreds of ready-to-use block templates — making it easier and faster than ever to create beautiful pages.
Flexible block templates
Choose from a variety of versatile block patterns and page layouts that you can mix and match to fit your project. Our template library is designed to enable a wide range of uses and endless design possibilities.
Professional design
Crafted by award-winning designers, Twentig layouts are responsive and give your pages a professional look right from the start. You don't need to have coding and design skills to create the website of your dreams.
Do more with blocks.
Twentig enhances the existing WordPress blocks — taking the block editor to a new level of design and creativity.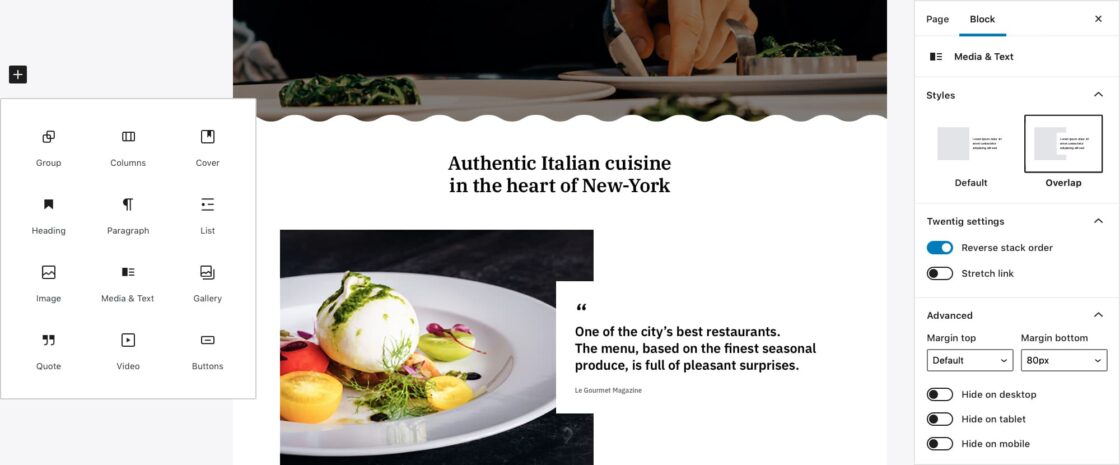 Powerful block features
Twentig provides alternative styles, advanced block settings, and CSS classes to the core blocks. From columns style to group shape divider to typography settings, you have the best tools to build beautiful pages.
Ease of use
We added the right amount of features to the WordPress core blocks. So you can easily customize your blocks to fit your needs with just a few clicks. Enjoy a seamless and familiar experience.
Get started with a beautiful pre-built website.
Instead of starting from scratch, you can quickly import one of Twentig's starter websites crafted by our award-winning designers.
Choose from a variety of starter websites and seamlessly load them in the Customizer. Preview and customize the website any way you like before publishing it.
This feature is currently only available for the Twenty Twenty-One and Twenty Twenty themes.
Join 20,000+ happy users.
Twentig is easy to use and has enough customization options to significantly change the look of the default themes. I love it and I highly recommend it to anyone, especially non-developers.

Ashutosh Bhosale
Digital Marketing Manager at rtCamp
For anyone looking for an ultra-lightweight way to build WordPress websites, I cannot recommend enough the Twentig plugin. Using the Twenty Twenty themes as a base, you can build anything you want using the predefined layouts with zero bloat. Nothing else has come close so far.
David Michael
Web developer at ArrayPress
Just love it! The one plugin I would take to a deserted island. End of story!

Cem Topçu
Head of Marketing at Bénédict-Schule
Quick and easy to set up and play with! I never used WordPress default themes before. With Twentig, you can have fun configuring the default theme without unnecessary overlay or an endless list of options. You don't have to be a developer to transform the default theme and make it your own!
Jason Rouet
Customer Happiness Manager at Whodunit
Twentig adds really helpful customizer settings for 2020 and 2021 themes. It's superb and makes the themes even more awesome. I really like the block patterns it comes with. Makes them viable for non-techies and devs alike. Really impressive!

Alex Vasquez
Principal at DigiSavvy
Simply amazing! That's exactly what I was looking for! Now my theme is so beautiful and still performing incredibly on Google Pagespeed!

Raul Craveiro
Editor in Chief at Diolinux
Twentig is the best companion plugin for the default theme. As the theme has few customization options, I can't use it without doing lots of hardcoded customization. Twentig solved my problem. I can easily customize the theme to give it an elegant look. I used it to recreate my portfolio within a very short time.
Gobinda Tarafdar
WordPress Enthusiast Marketer
Huge timesaver. Donated $10 after using this for ten minutes. Very sensible customization options that feel like they should be built into the core theme. Exactly what I was looking for.
Scott Kubie
Designer & Author
Featured in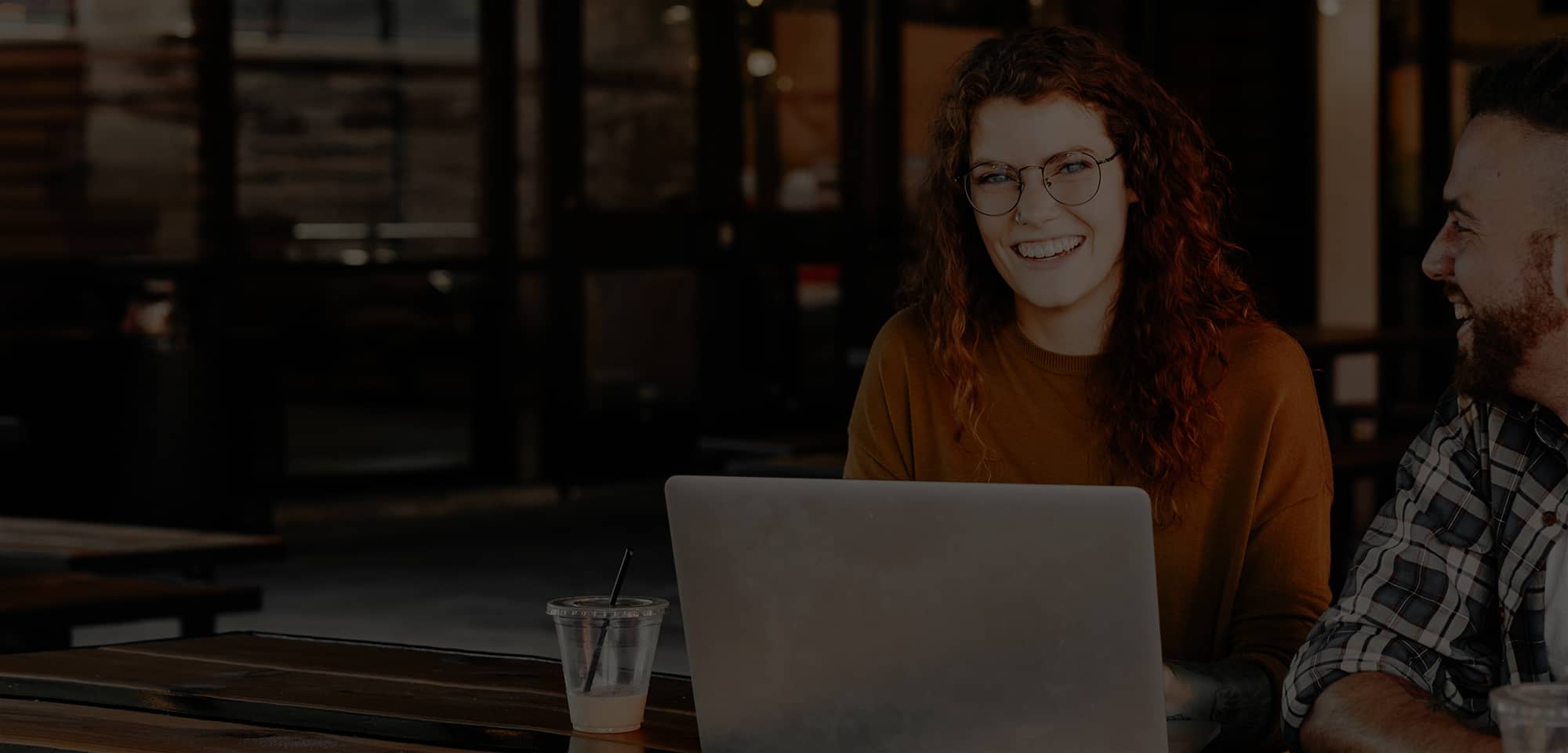 Get more
Subscribe to our newsletter to receive exclusive content, tips and updates.